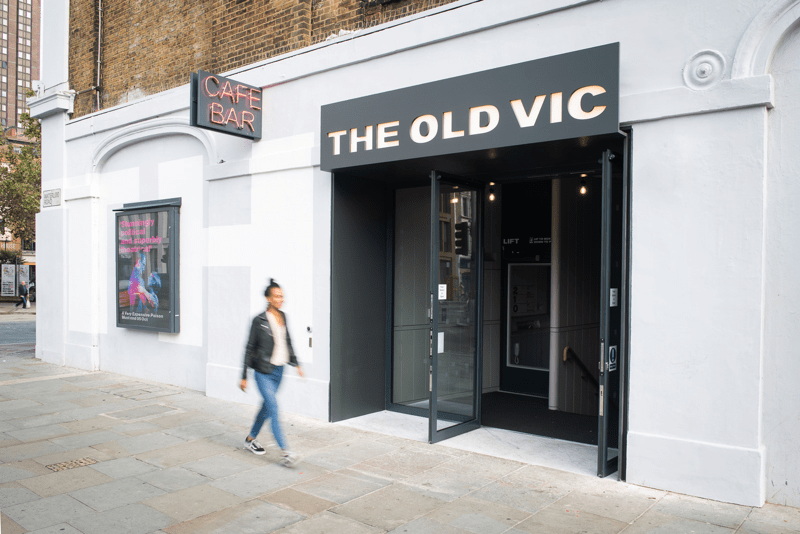 THE APPLICATION PROCESS
We are unable to accept speculative applications or CVs by email. Our current vacancies are listed here and are updated regularly. You are able to sign up for job alerts using the Connect function so when a vacancy arises in a department you have listed, you will be notified.

We understand that everyone is different, and we want you to apply in whichever way you feel best shows your skills and experience. There are a range of ways that you can apply with us:

1. Uploading your CV and covering letter, explaining why you are interested in the role and working at the Old Vic.

2. Completing the application form online.

3. Uploading a short video or audio file of yourself (no longer than two minutes in length), detailing your work experience, why you are applying for the role and what about working at The Old Vic interests you.

4. Uploading a short audio file of yourself (no longer than two minutes in length), detailing your work experience, why you are applying for the role and what about working at The Old Vic interests you.

If you identify as disabled, please inform us on your application or via email stating which job you have applied for to jobs@oldvictheatre.com.

If you require further details about a role then please don't hesitate to get in touch with jobs@oldvictheatre.com.

Your references will usually not be contacted unless we offer you the role, and you have confirmed you are happy for us to do so.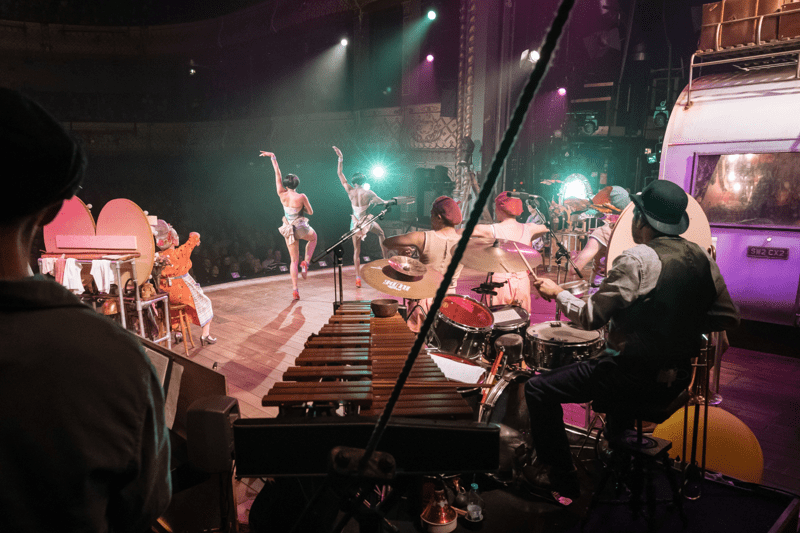 EQUAL OPPORTUNITIES, DIVERSITY AND INCLUSION
This form is vital to help ensure we are reaching as diverse field of candidates as possible. Your Equal Opportunities Form is not seen by the recruiting manager and is separate from your application. Sharing this information helps us to track whether our dedicated drive towards fairer representation is working. If you exercise your right not to fill it in, it makes it harder for us to measure improvement and can sometimes mean funding is no longer approved for inclusive policies and activities that will help us further diversify our workforce.

We actively support and encourage people from a variety of backgrounds, experiences and skill sets to join us and help shape what we do. In order to build a workforce that is representative of London's diversity, we aim to attract a wide range of talent and create an enabling environment where everyone can make their best work and feels a sense of belonging. We are particularly keen to receive applications from people of the Global Majority, LGBTQ+, neurodiverse and disabled candidates. You can read more about our commitment to fair recruitment, belonging, and inclusion here.

We may take positive action, in cases where candidates are equally qualified, to increase the employment of under-represented groups at The Old Vic.

In the event that we ask you to attend the theatre for a conversation and you are struggling financially, we may be able to reimburse you for any reasonable travel costs.

We don't ask for our applicants to tick a box for any prior convictions at the application stage, to ensure we work to the Fair Chance Recruitment Principles. We are a PiPA (Parents and Carers in Performing Arts) Charter Partner, striving towards creating a more family friendly working environment. The Old Vic is a signatory of the Care Leaver Covenant which aims to provide support for care leavers aged 16–25 to help them to live independently. We are also a Stage Sight Member, committed to making practical changes for a more diverse and representative off-stage workforce.

The Old Vic is proud to be an accredited Living Wage Employer.

Yes, all hiring managers are required to attend regular training run internally on Inclusive Recruitment and Retention. We also run unconscious bias training and a far-reaching training programme to develop knowledge and understanding of all types of discrimination, their impact and how they can be avoided.

Recruiting managers are required to shortlist candidates with at least one other person to provide a different perspective and reduce the possibility of unconscious bias. Wherever possible, there will be diversity represented on the shortlisting panel. When shortlisting, candidates are compared to the person specification, and not to each other.

Managers conduct blind shortlisting via our recruitment portal, which means any personal details are removed from the application (where possible, if video applications are submitted for instance, this will not be possible).

Candidates who declare themselves as having a disability and who meet the personal criteria will be guaranteed an interview.

We're committed to removing disability-related barriers to the conversation process and are happy to discuss this with you. As part of the application process, you can notify us of your disability and any adjustments you may require, i.e. providing questions in advance of the conversations, and we will be in touch to discuss how to best accommodate you. We know this might feel like a big step, but it's important that you do so we can put in place the right support to ensure we can adjust our processes fairly for you.

Candidates who declare themselves as D/deaf or disabled on the application form are guaranteed a conversation (interview) if they meet the essential criteria within the person specification.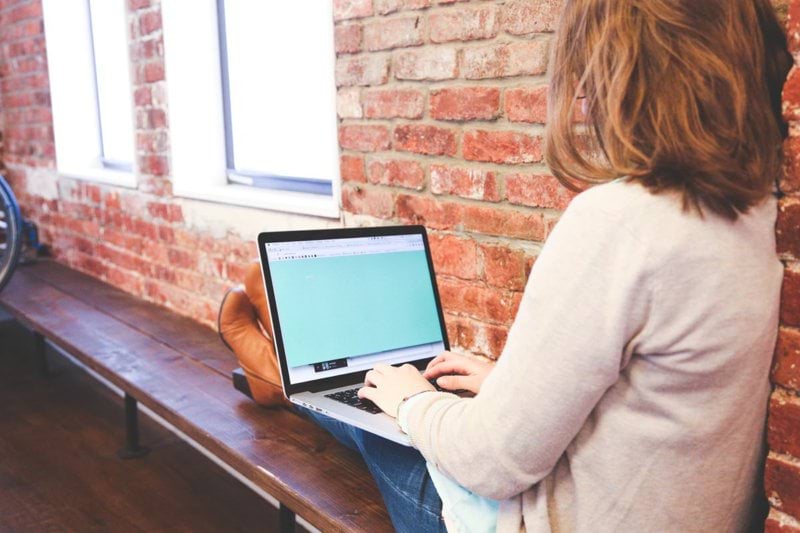 DATA
All applications are kept for a maximum of 12 months – unless you let us know that you'd like your information to be deleted. You can do this anytime by logging in to your candidate profile or by contacting us directly via jobs@oldvictheatre.com.
CONVERSATIONS
We like to refer to interviews as conversations as interviews are just that – you getting to know us and us getting to know you.

We aim to give candidates invited to a conversation at least three working days' notice and usually it is more. This is so that candidates have enough time to make any arrangements for alternative care for a dependant, appropriate time for the neurodivergent to prepare etc. Invitations to conversations are given over the phone as much as possible, followed up in writing via our system. If you need any support or adjustments to enable you to attend, please don't hesitate to ask. For example, this might be that you need an early or late appointment time to fit around work, or that your geographical location or caring responsibilities (or other reason) makes it easier for you to have a conversation online, or that you need financial assistance to pay your train fare if you do prefer or are required to attend in person.

We will let you know who you'll be meeting with when offering the invite to conversation. They are usually conducted with the recruiting manager and at least one other person to counter unconscious bias and to give an alternative perspective. It is important to have diversity represented on our panels, so we will always ensure that our panels are as diverse as possible. In second round conversations, the additional panel member should be different to the first round.

Questions will relate to the job description and person specification. You will be asked the same set of questions in the first-round conversation as the other candidates, but it is expected that there will also be a tailored discussion around these questions to get a better understanding of your personal skills and experiences. You will never be asked for personal information, such as race, age, religion, disability, or sexual orientation.

Absolutely, and we would encourage you to come prepared with two or three questions. You should also feel free to ask questions during the conversation of anything is unclear.

Occasionally we will hold an assessment day, depending on the nature of the role and how many vacancies there are. We have previously run group recruitment days for Ushers where we are looking to hire multiples. You will be given full detail of what the recruitment day will entail when you are invited.
APPLICATION OUTCOME AND FEEDBACK
The recruiting manager or a member of the HR team will usually contact the successful applicant by phone. This will be followed up with a formal offer email. References will not be consulted until the candidate has confirmed that they have accepted the offer, given notice and are happy for us to contact their referees.

We are not able to provide specific feedback if you weren't shortlisted due to the large volume of applications (above 500 in some cases) that we receive for some roles. Where possible, we will always try and provide feedback in writing following conversations. All notes are kept for 12 months, unless you request for your information to be deleted.

We aim to respond to all unsuccessful candidates within two weeks of the job post closing.
WORK EXPERIENCE & INTERNSHIPS
Yes, we run a work experience project for young people aged 16–18 called The Old Vic Takeover. If you have any specific questions, feel free to email work.experience@oldvictheatre.com.

Unfortunately, we are not able to offer any work experience for higher education students at this time, but we would like to and are looking into this longer term.

Unfortunately, we are not able to offer internships at this time, but we would like to and are looking into this.
HELP WITH YOUR APPLICATION
Why not have a look at the Careers section in our Education Hub? You will find a variety of employment resources and careers advice.